Is all your furniture realized from massive wood?
All the furniture is realized from massive wood and block boards.
What is blockboard?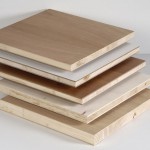 Blockboard is a material that consists of a series of boards in solid wood placed close together, glued and pressed between two outer thin panels in wooden material. It forms a finished product which can guarantee esthetical properties of solid wood optimizing its performances.
Once joined, the panel is very solid and long lasting but light at the same time.
We choose to use it for example in classical lines for the realization of all structures as cabinets and showcases with mobile parts requesting durability and elasticity such as doors, drawers or table boards.
Do you manufacture tailor made furniture?
Of course, we can create tailor made furniture, kitchens, armchairs and sofas according to customer's needs, both from catalogue proposed models and designing unique models based on specific needs.
For more information consult Who we are on our web page.
Can the customer always choose the furniture colors?
Yes, final details and nuances are absolutely personalized. For more information consult Who we are on our web page.
Is delivery included in the purchase price?
Yes, delivery is included in the purchase price. If a specialised technician is not required for assembly (as in the case, for example, of smaller items such as beds, tables and furnishing accessories), the products purchased will be delivered by one of our regular carriers and delivered in the packaging to the ground floor, without an appointment (delivery will be notified in advance by phone).